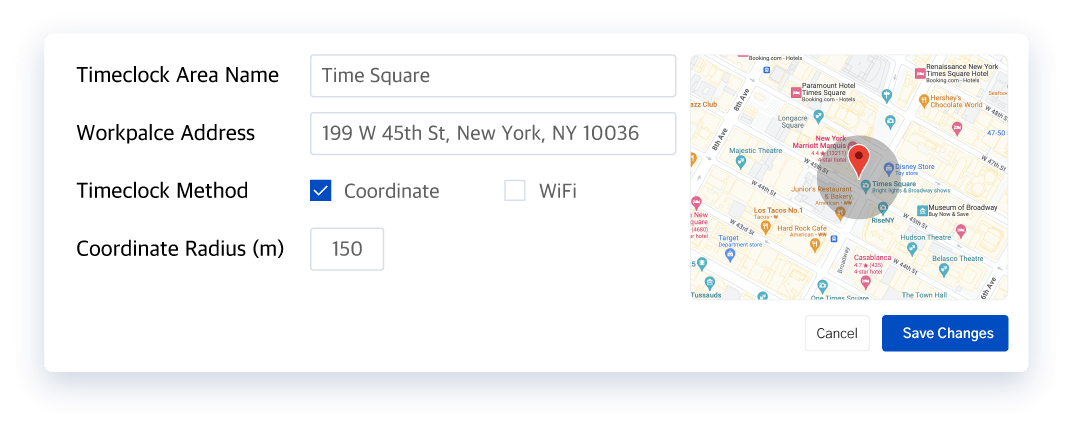 Remote Work Location Setup
Traditional attendance recording methods like fingerprint scanners and beacons make it difficult to set up a remote work location.
But with Shiftee, you can easily set your home or any other remote location as your new work location, at no additional cost.
Just record your attendance within the work location area.